Born François-Gabriel Aime in 1798 in St. Charles Parish, a family nurse nicknamed him "Valcour" Valcour's father died when he was only two years old and his mother passed six years later. He was left to be raised by his maternal grandmother Michel Fortier.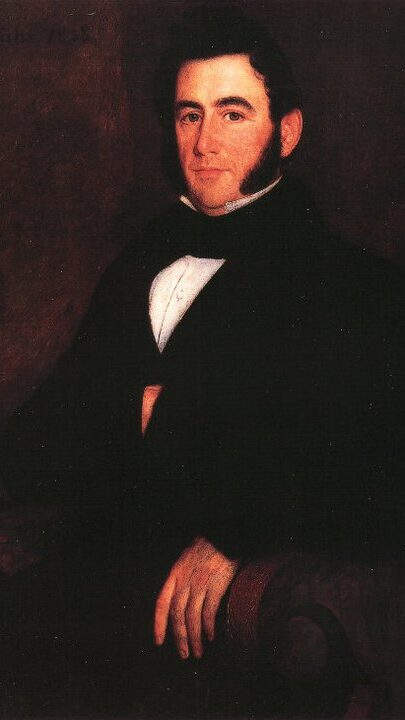 In 1795 the process of granulated sugar was being created, and sugar cane became a profitable commodity. Valcour  Aime inherited a fortune and purchased several plantations in St. James Parish. By 1830, his plantation had grown to over 10,000 acres and was the world leader in sugar production. He named his plantation the St. James Refinery Company, and soon added a railroad to the estate.
In July of 1816 Valcour married Josephine Roman, who was from a wealthy Creole French family. They had 5 children including Josephine Aime , for whom Valcour purchased St. Joseph Plantation as a wedding gift.
Aime kept precise diaries of plantings from 1823 to 1854 including temperature, precipitation, as well as new ideas farming and equipment, as well as new varieties of cane. He is known for perfecting the vacuum-pan method and for being one of the few farmers who processed sugar directly from cane juice on site. Valcour's new technique allowed him a competitive edge in the the market and made him the richest man in Louisiana, and earning him the moniker "The Father of White Sugar" and the "Louis XIV of Louisiana".
In 1836 Valcour exchanged tracts of land with his wife's brother and began construction of Oak Alley, known for the rows of Oak Trees that had been planted a century ago. In years later, he purchased he purchased the adjoining St. Joseph and Felicity Plantations, giving each to his daughters for which the plantations are named. (St. Joseph = Josephine). A little further down river he created his stunning garden masterpiece known as Petit Versailles. The garden contained animals, plants and vegetable from around the world, and even included man made waterways and hills.
Valcour was also known to spend his wealth charitably, giving much to the poor and religious entities. In his house he usually kept two rooms available frequently giving shelter to stranger an travelers. He assisted in building the Jefferson College in Convent, which when later was on the verge of financial collapse he purchased and gave to the Jesuits.
In 1854, Valcour was devastated when his son Gabriel died of Yellow Fever. He then gave control of the operations of the refinery to his son-in-law Florent Fortier. Within two years after Gabriel's death, Valcour's wife, Josephine (Roman) Aime and daughter Félicie also passed away, leaving Aime a virtual recluse, spending most of his time praying and reading his son's journals.
After attending a Christmas mass, Valcour caught cold from walking home in a cold rain and died of pneumonia January 1, 1867.