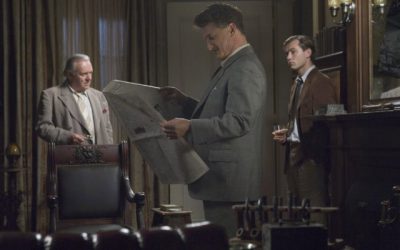 All the King's Men is a 2006 political drama film based on the 1946 Pulitzer Prize-winning novel All the King's Men by Robert Penn Warren. It was directed by Steven Zaillian, who also produced and scripted.
The story is about the life of Willie Stark (played by Sean Penn), a fictional character resembling Louisiana governor Huey Long, in office 1928 through 1932. He was elected as a US Senator and assassinated in 1935. The film co-stars Jude Law, Kate Winslet, Anthony Hopkins, James Gandolfini, Mark Ruffalo, Patricia Clarkson and Jackie Earle Haley.
All the King's Men had previously been adapted into a Best Picture-winning film by writer-director Robert Rossen in 1949.